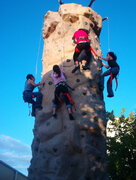 Rock Wall 24'
$599.00
Dimensions: 15 L, 10 W, 25 H
Outlets:
Monitors: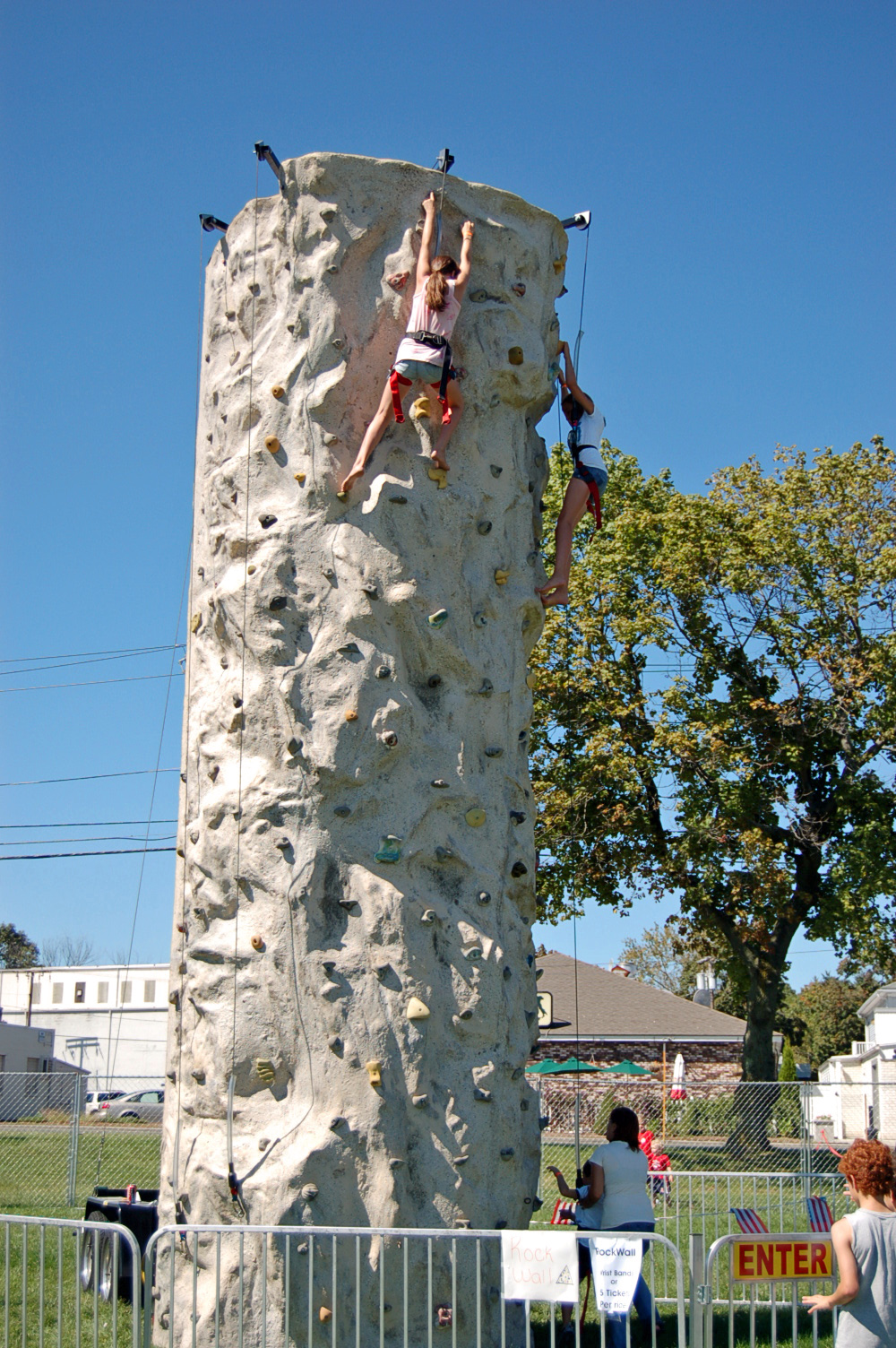 Best Attraction for Large Events!
Wall comes with attendant included in price.

Two hours is $599.00
$200 for every additional hour.
Warning: This Rock Wall is 25' High. We could not make it any bigger for your appreciation in this graphic, nor a perfect picture to show you how big is it could be taken.

Description: Our Climbing Rock Wall. 25' High of pure adrenaline. The Deluxe 4 person Rock Wall is the work horse of all rock walls. This wall is capable of handling the load of larger events with 4 independent climbing "auto belay" safety lines and a larger single mold climbing surface. The impressive 4 person climbing surface was sculpted with attention to detail making this a marquee attraction in any special event. The crowd is sure to enjoy watching as climbers test themselves reaching the top and ringing the top out buzzer. Sponsorship banner bars hang vertically on each side of this sand stone finished wall making it a perfect visual for both sponsored corporate events, and busy harvest festivals and year end carnivals.
Specifications
Dimensions: 15ft x 10ft x 25'ft
Climber Weight Limit: 45-250lbs
Wall Height: 26 feet
Fully redundant auto-belay system
Up to four simultaneous climbers
Requires vehicle access to setup location
Hard-packed ground (no sand) required
Professional staff
Harnesses provided
Safe and FUN!